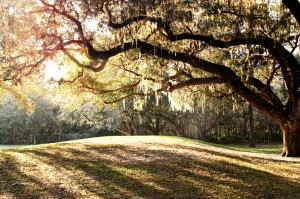 Typical weekday.
Wake up at 9:00 am, read a few surprisingly hilarious chapters from a travel book about Costa Rica while savoring my favorite morning ritual- an amazing cup of hot tea.
Jog over to the gym to take a cycling class with a girlfriend, lay by the pool with her to chat for a while, shower, take a look at a TED.com video I heard about from a colleague (it's an awesome concept- I think we'll discuss that in class today to make lecture more engaging), finally head off to work at 3:30 pm to teach my first of two classes today.
I'll have a smile on my face the entire 3 hours I'm at work, laugh with my students about every 15 minutes, be thanked by approximately 3 students, have my heart melted by at least 1 student who proudly shows new confidence and growth as a speaker, and be home to greet my husband when he gets home from work at 7:00 pm.
Does it sound like I have a cool part-time job? I do. I also make a decent salary that my husband and I can live on while doing something I would probably do for free, and most semesters I go in to work just 3 days a week.
Sorry if that made you instantly hate me. I'm a part-time college professor who teaches communication courses at 4 schools, has a crazy hectic life, but loves every second of it (if that just doesn't sound realistic, check out The Happiness Advantage by Shawn Achor).
I've been doing this for 5 years, and if possible, I like it more every semester.
If you're starting to lose steam as a professor (been there), want to know how to become (and be successful as) an adjunct, or just want to read the tips this happy professor has to share, feel free to stick around.
If you'd like to learn more, check in with new posts weekly at happyprofessor.com or take a look at my book, Happy Professor: An Adjunct Instructor's Guide to Personal, Financial, and Student Success on Amazon.com (if you can find a free copy, that's cool, too).
Feel free to email me at erin@happyprofessor.com.