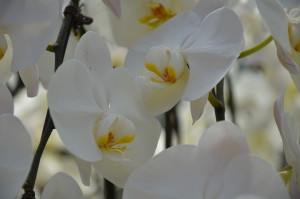 "I was incredibly fortunate to teach for four months through a volunteer program earlier this year in Phitsanulok, Thailand. I've traveled to so many places in the world, and it's a goal of mine to visit as many places as I can, as often as I can. Luckily, as a college student, I was able to take some time off during my sophomore year to do this.
As a photographer, I was sure to document every moment and every city we visited. Whether we were petting tigers at Tiger Kingdom, riding elephants, visiting the Gardens by the Bay in Singapore, or exploring the temples, it was all just wonderful.
I taught English at St. Paul's Kindergarten and my students were amazing. We taught them English through playing sports, different games, kitchen activities, and making crafts. They also taught me about the culture and customs. It was a learning experience for everyone during those four months.
My journey with teaching involved a lot of out of the classroom preparation and setup. Living on campus and interacting with the students after school made for a hands on learning environment that was very fulfilling.
For me, teaching makes me happy when I can see the difference that I'm making with the students. When they finally understood something or said a sentence in perfect English; that's when it felt rewarding."
~ Stephanie
Taught in Phitsanulok, Thailand
Currently living in Idaho