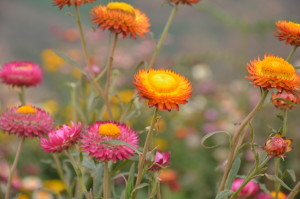 About a year ago, by some stroke of luck, I hit it off with two new part-time college instructors who I met on campus during the Spring 2015 semester. One was an author and speaker, and the other had just chosen a new career path after a stint in the corporate world. The funny thing is that we had all crossed paths in jobs, college, and groups of friends at one point or another, but had somehow never met.
Now almost 12 months down the road, none of us working in the same field or on the same campus anymore (I guess that semester had been fate at work), we still meet at least once a month for Thai food at a friend's restaurant.
It's a rare thing in your late 20s, after the excitement of college and single life have become memories- now with husbands and career goals as the focus- to find friends like this that feel like sisters and also like home.
Having shared a week-long vacation in the mountains (that was more like a 5-day slumber party, complete with chick flicks and Jenga), favorite books, inspiration, uncertainty about our dreams, buying homes, and having babies, it feels like I've known these women my entire life.
After another lazy Tuesday sharing Thai food and life updates on a beautiful October day (and having shared our thoughts about Elizabeth Gilbert's Big Magic– after declaring ourselves a 'mini book club' of sorts), I headed home filled with enough laughs, stories, and excitement to last until our next meeting.
Not to say that my other friends and family aren't wonderful, but there's something special about finding that rare camaraderie with strangers once you near 30 that somehow makes you feel like you're 13 all over again.
Cherish all of it. The people in your life, the simple but unforgettable moments, the laughing fits, and the lazy Tuesday afternoons over Thai food.
Happy living.