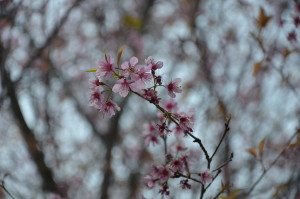 I have always avoided meditation (much like I did yoga, which I now love), but lately I find that everything I read or listen to inevitably mentions the importance of being mindful, being present, and of course, the benefits of meditation.
It surprised me to hear this recurring theme in various audio books and educational videos/podcasts, but it peaked my interest.
I typically read books about business, writing, investing, and travel, but having decided to focus on the basics this year, I started reading some books about living a fuller life at a slower pace (I still only read nonfiction, but maybe one of these days I'll be able to to lose myself in a novel).
Having said that, here are 5 books/videos/podcasts that I happen to have run across and listened to in the last month that made me take a step back and reconsider meditation:
10% Happier: How I Tamed the Voice in My Head, Reduced Stress Without Losing My Edge, and Found Self-Help That Actually Works- A True Story by Dan Harris
(watch the video 'Dan Harris: "10% Happier" | Talks At Google':
https://www.youtube.com/watch?v=Dt5Qv9tUObI)
A New Earth: Awakening to Your Life's Purpose by Eckhart Tolle
(Watch the video 'Eckhart Tolle in Conversation with Bradley Horowitz | Talks at Google':
https://www.youtube.com/watch?v=qE1dWwoJPU0)
Mindsight: The New Science of Personal Transformation by Daniel J. Siegel, M.D
The Miracle Morning: The Not-So Obvious Secret Guaranteed to Transform Your Life Before 8 am by Hal Elrod
The Tim Ferriss Show: Rainn Wilson on Meditation, The Sexy Nostril Exercise, and Acting as Therapy (Podcast Episode)
Keep in mind, I don't claim to believe wholeheartedly in any one thing, and I'm not necessarily a fan of the above-mentioned authors. However, I love good ideas, science, psychology, and anything that will help me soak up the present moment as much as possible while keeping my body and mind as healthy as possible.
Here's to (many failed attempts at) meditation. Happy living, and happy learning.