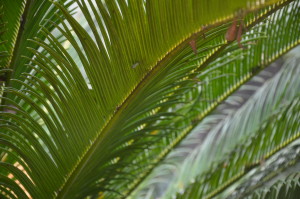 Working from home seems to be more common these days, and it make sense that those of us doing so would want to make the very most of it.
Whether you take the opportunity to stay home with your kids, work odd hours, or travel the world, being 'location independent' is a tremendous opportunity that should be appreciated for the rare gem that it is.
Currently, I have one friend who teaches online like I do (we pretty much have the same employers and resume), who works from various places in the U.S. during the year, and will be working remotely from Europe for two months during the summer. After an inspiring conversation with her some time ago, I decided to follow suit, so I'll also be working remotely for an extended period of time this summer from Thailand and California.
Amazing.
It's quite a change from my usual schedule in the classroom during the last few years, and it takes some organization and forethought to make sure things go according to plan when you're on a vacation that's not really a vacation. However, in the end, I have no doubt all the extra work preparations will be worth it.
Here is a brief list of things that naturally felt like they needed to be high on my priority list when preparing to work from the road, and I believe it's the perfect starting place for anyone considering doing the same:
Be sure your computer is in great shape.
I almost packed my PC from grad school for this trip (I didn't feel fully comfortable taking my trusty MacBook Pro), until my husband pointed out that it's over 5-years-old and may just die for good when I'm in a different country- not the best scenario. So instead I've decided to take his PC because it's the newest laptop we own (but also one of the cheapest- so if something happens to it, we won't be heartbroken), and it runs all the programs I need to grade papers and hold webinar meetings (Which reminds me, be sure the computer you choose to bring can run everything you need it to! I almost forgot that part, and I would have died with Adobe Connect for holding required exam reviews with one school.).
Stay in hotels with wifi.
I don't think I necessarily need great wifi while I'm gone (although I might change my mind post-Thailand), but I do need to be online for 1-2 hours each day until I can put in some more serious time when I'm in California. Knowing that the hotels I'm staying in have wifi just makes life a little easier- I don't have to be preoccupied with tracking down a coffee shop each day, and I can leave my laptop in the room.
Put all important (and even unimportant) work dates in a calendar and/or on an organized list.
I'm not a calendar person. I would love to be a calendar person (I currently have one unopened on my desk at the moment), but I'm not. However, very detailed lists in my iPhone's Notepad app work like a charm for me and keep me incredibly organized (and I can print them out, if needed). I have written out every assignment due date, when announcements need to be sent out, and when I need to have certain grades submitted. For me, the more detail the better, and the more deadlines I give myself, the better.
At this point, those are the 3 key things that have helped me feel prepared for whatever might happen during my travels.
This is by no means a comprehensive list of everything that needs to be taken care of, and I'm sure I'll learn as I go. Once I start realizing my mistakes and learning new tricks, I'll be happy to share.
Here's the last little thought I'll add: be creative about working from home.
It can take some time and effort, and it's not as comfy as working from the couch in sweatpants, but I urge you to take trips, plan around deadlines, and find a way to translate this unique type of work into a million little once in a lifetime opportunities.
Happy learning, living, and traveling!