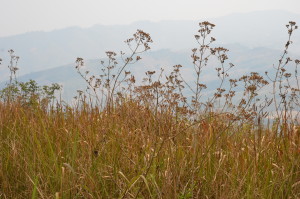 In my first book, Happy Professor, I included a short section about the importance of engaging with your students during the seemingly insignificant (but secretly crucial) 10-15 minutes before class starts. 
Honestly, I don't always follow my own advice. Sometimes I have a crisis on my hands at a different school, so I'm dealing with emails and trying to tie up loose ends in those precious few moments before the students in front of me need my undivided attention for the next few hours. 
However, when I start feeling rather disconnected from my face-to-face students, I make the extra effort to engage in casual conversation with the early comers before we get started for the day. It makes me feel more invested in the experience, and I believe it does the same for them. 
I think this bit of low pressure engagement has a number of benefits: it helps students see you as human, they then tend to be more responsive during the class period, and it makes your time as the instructor in the classroom a whole lot more enjoyable (and as someone who teaches predominantly online, the physical classroom for me is all about having a positive experience and setting the right tone for the semester).
Having said that, I love finding articles that back up my own ideas and experiments in the classroom.
Instructor John Warner (author of Inside Higher Ed post titled "Moving Students Away From Their Phones") backs up what I've previously believed about chatting with students before class, with the added bonus that these engaged students might actually stay off their cell phones during the class period (something that Warner and I both agree is a plus, but not a must- we're all adults here, after all).
Enjoy the article! Happy reading, teaching, and learning :).
https://www.insidehighered.com/blogs/just-visiting/moving-students-away-their-phones