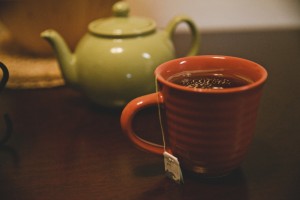 I may not write about it on the blog as frequently as I could, but almost daily I tell my husband how much I love working from home and teaching online.
It's fun to get into the classroom once a week and do things traditionally, but if you have the discipline and a solid routine, you really can't beat working from home, regardless of what type of job you have (see these Forbes articles for more details: Five Reasons to Love Working From Home and One In Five Americans Work From Home, Numbers Seen Rising Over 60%).
Here's why:
You get to create your own work and life schedule

. If I want to relax over the weekend, I can make a plan to get my work done during the week. However, if I find that there are more exciting things happening during the week, I can switch things up and get my work done over the weekend. I love that I can move things around this way. As a result, I frequently enjoy long Tuesday lunches with a girlfriend, midday hourlong phone calls with friends who live out of state, and some solid time writing for my blog.

You end up saving money

. As much as I sometimes wish I had coworkers to buy cookies for on their birthdays, or a 'lunch crew' to leave the office with on Fridays, I realize that I can still incorporate these things into my life (and do on occasion) without spending as much money. I also don't have to update my work wardrobe, pay for gas money and tolls, or put wear and tear on my car, all of which results in some pretty decent savings.

It's easier to eat healthy and workout

. Sometimes for lunch I'm chopping up vegetables in my kitchen, baking chicken, or digging into a huge piece of cantaloupe- none of which would be appropriate in a traditional office setting. I also have a little workout space in my house where I enjoy listening to bad 90's music and lifting weights for about 30 minutes twice a week in the middle of the day. It's the best way to put off getting work done while still doing something good for yourself.

'Going to work' turns out to be kind of relaxing

. This might just be me, but some days life can feel hectic- running errands, taking care of household items, going to appointments, etc. During the uninterrupted time during the week that I need to work from home, life is quiet, unrushed, and predictable. It might just be my personality type, but sometimes it feels like a break from the chaos of everyday life.

I can stop wondering if life would be better if I worked from home

. I have a number of friends who wonder if they'd be better off working from home- some are new moms who are trying to figure out what to do with their career, some aren't crazy about their coworkers, and others just feel that working from home is becoming so popular that it might be a decision they'll need to make in the future. I know a handful of people who love working out of a home office and coffee shops, and I know a handful of people who regretted the move (the isolation and pressure to get yourself moving each day can definitely become overwhelming, especially in the beginning) and went back to the office within a year. Luckily, I know what works for me, especially with a baby on the way, so that's one less major life decision I'll have to worry about in the future.
It may seem that working from home is the next big trend, and it just might be, so if it's something you've been thinking about, consider my 5 reasons why working from home is (at least for me), one of the best decisions I could have made, and decide if it might be a realistic option for you in the future.
Happy living!