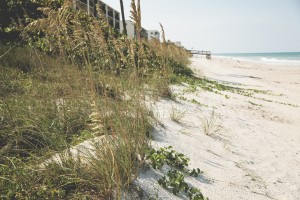 The key to great success, better job performance, and better health?
Intrinsic motivation.
Or what Daniel H. Pink, author of Drive, calls Type I behavior (good news- reverting back to our natural instincts of working intrinsically is something we're all capable of).
I finished this book a few weeks ago (which also prompted me to put one of his other books, A Whole New Mind, on my 'books to read' list in the Great Reads section here).
I enjoyed reading Pink's views on how any workplace can evolve into an environment of working for intrinsic/internal rewards rather than almost entirely for external rewards, which happen to be nowhere near as fulfilling as the former.
I found myself feeling grateful for the opportunity to work in a field that encourages the 3 elements of intrinsic motivation:
Autonomy
Mastery
Purpose
Just last week I read a book related to presenting (for pleasure- and that's key), reworked some of my lecture slides, and changed some elements of my delivery. This was all part of working toward mastery of my job as a communication and speech instructor.
Having autonomy to decide what I would like to do in the classroom, when, and how I'd like to implement it is something that is also proven to increase motivation.
Lastly, purpose.
I feel that there's great purpose in what I do. I help people build skills and confidence as speakers and communicators, not just to get ahead in their careers, but also to build better relationships with people.
I always assumed I just had a strange love of school and learning, which explained why I was so motivated and excited to work on my personal growth as a teacher, and to continually improve the classroom without any notable extrinsic rewards.
It turns out, according to Pink, that I just happen to have one of the few jobs (currently- although more companies/career fields are moving in the direction of intrinsically motivating employees) that allows me to pursue work goals the way that works best for me, and that can result in major internal rewards.
~
Take a moment to think about how you can incorporate some autonomy, mastery, and purpose in your current job or projects.
It might not be easy for everyone- even if you happen to be a college professor like myself- but work on finding places where those 3 elements can fit in, to make each of your days a little bit more fulfilling.
And, as always, a little bit happier.