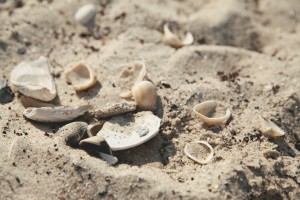 I couldn't resist.
I've been feeling really appreciative of community lately- all kinds of communities- and every time I get that warm, gushy feeling about how thankful I am, the Cheers theme song plays in my head.
I feel like I've been able to meet so many amazing people over the years, and I always feel such support from these people.
I especially felt support from friends, bloggers, and authors when I published my book, blog, and social media sites- and I still feel it. Who knew social media could make you feel authentically connected to people you might not ever meet in real life?
I continually meet new part-time college instructors at work, and I love the number of things we immediately have in common, not to mention the genuine support and encouragement that comes from these friendships.
For instance, I recently had a colleague agree to host my book club at her house if I couldn't find other venues- no hesitation.
My heart melted.
Another quickly agreed to rearrange her schedule to be my date for an important event when my husband almost couldn't go at the last minute.
Everything worked out, but I'll never forget that thoughtful gesture.
My alma mater has even been incredibly supportive of my interest to get involved as an alumna, and they're more than willing to offer incredible opportunities to me as an author and educator, just because I'm associated with the small, lovable university.
Lastly (and this is where the whole 'Cheers' thing is felt even more), over the past few months I've gotten to know the incredible owner a Thai restaurant I frequent with a girlfriend every Monday night (Thai Design, check it out if you're ever in the Sanford, Florida area!).
The owner is friendly, always engages us in conversation during our meal (which is so pleasant and fun), does all the cooking from scratch, absolutely loves her job, remembers our favorite dishes and how we like them prepared, and even secretly bought our books in paperback for us to sign.
And she always give us free dessert.
Maybe it's because the holidays are coming up, or maybe it's because small gestures always seem monumental to me, but I feel very lucky.
Appreciate any bit of meaningful community you have in your life. It doesn't seem as common as it used to be, but it's tucked away in your life somewhere.
Don't forget to enjoy it, and let it make you happy.