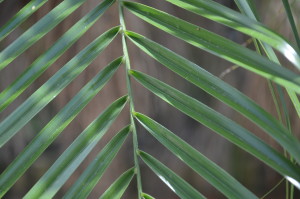 (*Disclaimer: This is not an ad for Groupon.com, AffordableAsia.com, or any travel company, I was just super impressed and wanted to share :)).
I just finished a 12-day trip to Thailand, and I have to say, I've been pleasantly surprised by the affordability, ease, and convenience of traveling with a tour group after booking with Groupon.
For the last year or so I'd found myself on Groupon looking through the travel packages, assuming there was a catch, extra fees I wasn't seeing, or something else that would cause the trip to be less than ideal, so I didn't let myself get too excited. However, after hearing some great reviews from a few people who have done it before, my sister and I decided to go for it.
We had wanted to book a trip abroad that was inexpensive, included our flight and hotels, and allowed us to see as many places as possible in the little time had. We didn't realize the trip would also include perks such as an entire group of fun travelers to hang out with, transportation to and from each city, English-speaking tour guides, free tours, free meals, and incredibly nice hotels.
There was no catch, just an amazing opportunity.
Our tour guides were fun, entertaining, taught us so much about the culture and language when on long bus rides, and had great suggestions for optional entertainment, even going through the trouble of coordinating extra tours when people seemed interested in something different.
Understandably, depending on where it is you're traveling, your tour will be with a different company. Our trip through Thailand was with Affordable Asia, and I've heard Gate 1 is a great company that does tours throughout South America. Based on one traveler's opinion, their tour of Peru (which can be found on Groupon) is even more fun and more organized than what Affordable Asia offers.
Needless to say, I will probably never again go through the hassle of planning my own vacations knowing that travel companies through Groupon will do it better and more affordably than I could ever dream of.
For all you busy, budget-conscious  people who have been bitten by the travel bug, you have no more excuses- take the plunge with Groupon.
Happy travels!