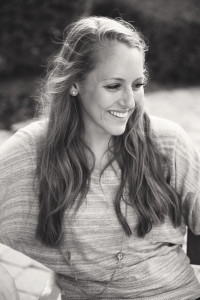 Feel free to contact me for consulting services or just to say 'hi'!
If you would like to have a phone or Skype consultation to discuss your options as an adjunct professor, or as someone striving for professional success in general, email me at Erin@happyprofessor.com with the following details before placing your order so I can prepare for our session:
Your education, goals, and job experience
City of residence
Specific questions you have for me in general and/or about teaching
I can help you develop a strategy to excel in your professional life, become a better public speaker, master time-management, and/or generally design the best life/career plan for your unique situation.
I look forward to hearing from you!
Testimonials
"Erin really helped me to organize my life goals. With just a few consulting sessions, we were able to figure out what was holding me back, and how I could take specific action steps to move forward financially, in my career, and in being a more positive-minded person."
~ Becky
"If you are looking to break into the adjunct teaching work, you must work with Erin Ebanks. Erin helped me understand the intricacies of the industry by providing clear and accessible direction, while supporting and encouraging my professional development."
~ Dani
"Erin helped me immensely with my transition from a TA to an adjunct instructor. Although I had teaching experience, I had zero experience with the adjunct hiring process and she made it 100% easier. She explained how she found jobs at other schools, what timing usually worked for those schools and put me in touch with the right people. She is confident, knowledgeable, and easy to talk to. Knowing that I have a friend and advisor to reach out to during my time of transition has been invaluable. I was just hired by my top two college choices after receiving her help!"
~ Natalie
~
If you'd like to learn more about how to be a happy teacher or a confident speaker, check out Happy Professor and The 3-Step Speech on Amazon.com.

Connect:
Courses: http://www.happyprofessor.com/?page_id=34
Facebook: https://www.facebook.com/pages/Happy-Professor/710847589006958
Instagram: http://instagram.com/happyprofessor/
YouTube: https://www.youtube.com/channel/UCPRF9bYsuWs0NXCUe2kz6pQ