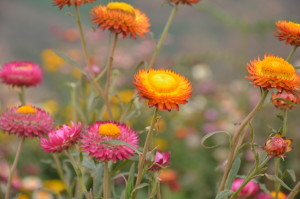 I've been using the 'flipped classroom' approach to teaching since before I knew what the term meant.
I'm sure I'm not the only instructor who intuitively felt that talking at students for a few hours each week, and then sending them home to do outside work wouldn't be the best learning strategy. Instead, I had students tackle the material at home (with assigned reading and YouTube lectures I'd created), and then I tested that learning with activities and in-class work afterward to see where students needed extra help to fill the gaps in knowledge.
Most of us are used to the former approach since flipped learning is still relatively new, but the latter is becoming more accepted and increasingly effective as instructors are becoming more comfortable and creative with the flipped classroom approach, and we're seeing more articles like the one below.
Some tips for effective assessment mentioned in the article are:
Start with good learning objectives.

Employ a "frequent and small" approach.

Use "preformative assessment."

Act on, and share, the data you collect.
For those of you who have learned to navigate the flipped learning environment, hopefully you recognize the lingo above and were able to use the 4 strategies as a quick checklist to be sure you're on the right with your teaching methods (I love a good checklist to remind me that I'm actually following the correct protocol!). If you're not familiar with these strategies, or with flipped learning, I encourage you to read the article below and see if it's an approach you might be interested in- it might be just the perfect fit for you!
Four Strategies for Effective Assessment in the Flipped Learning Environment
http://www.facultyfocus.com/resources/blended-and-flipped/grading-feedback/four-strategies-effective-assessment-flipped-learning-environment/
Happy learning and happy teaching!