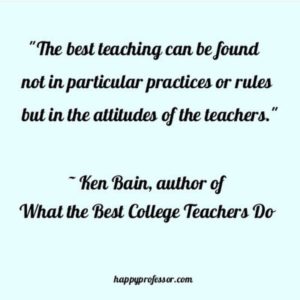 Every Instructor has certain icebreakers they like to use on the first day of face-to-face classes, and a preferred way of discussing the syllabus with students, I know I do (and old habits are hard to break).
However, if you're up ready for a change, or think you might find yourself with some extra time on that first day, read the article First Day of Class Activities that Create a Climate for Learning by Maryellen Weimer and plan to incorporate some of the incredibly useful activities she suggests. Weimer offers up some ideas that don't just get students engaged, but also set everybody up for the most positive and productive semester.
Check out the article below and pick out some of your favorites for the upcoming term :).
Happy teaching!
https://www.facultyfocus.com/articles/teaching-professor-blog/first-day-of-class-activities-that-create-a-climate-for-learning/